Welcome to The Evergreen Thumb Podcast – Episode 000
Welcome to The Evergreen Thumb podcast, brought to you by Washington State University Extension Master Gardener program volunteers and sponsored by the Master Gardener Foundation of Washington State.
Since 1973, WSU Extension Master Gardeners have been developing programs to address the evolving needs of our communities. In each episode, we'll delve into the fascinating world of gardening, exploring a wide range of topics tailored to our unique climate and diverse flora. Whether you're an experienced gardener with a green thumb or a beginner eager to cultivate your own green oasis, this podcast is here to inspire and educate.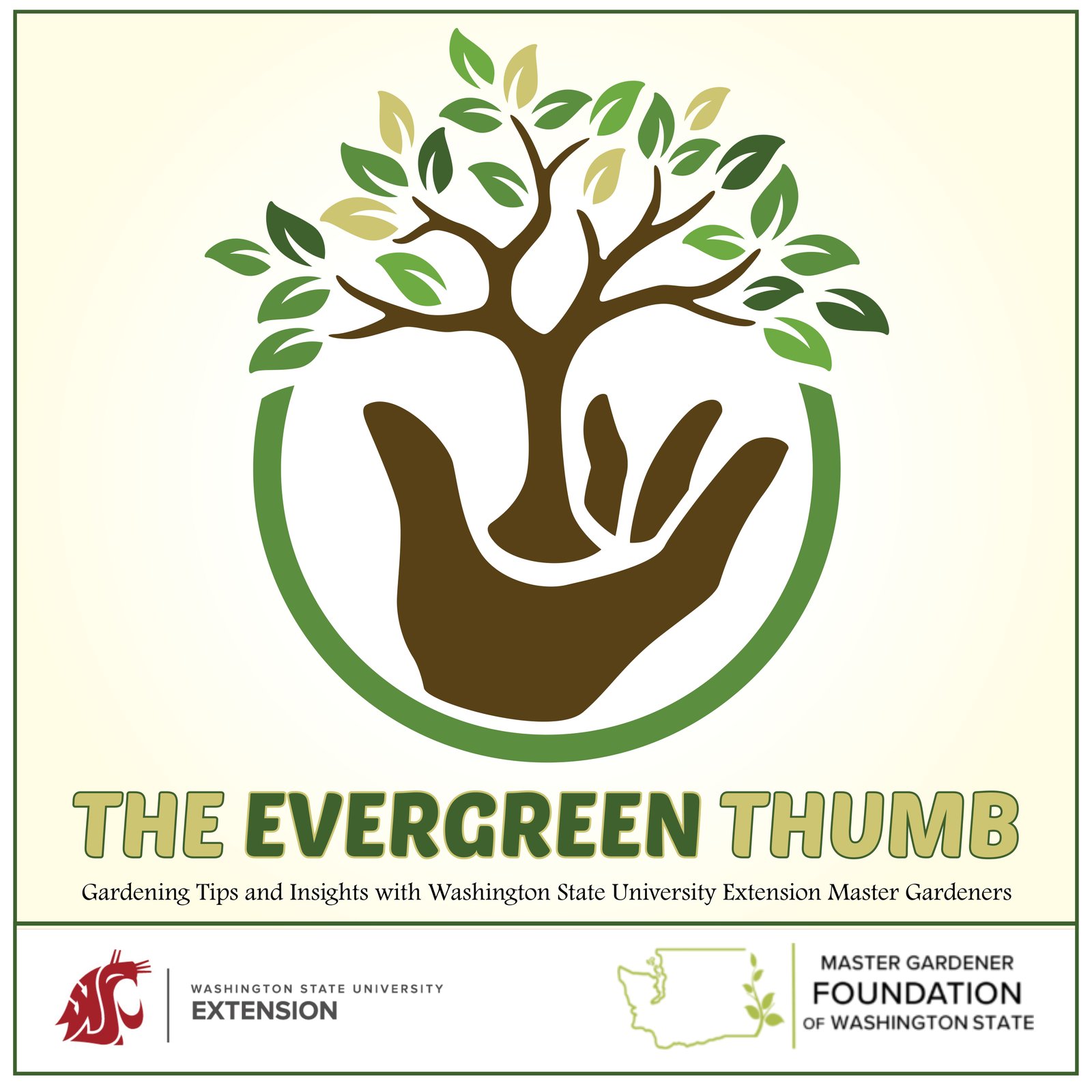 I'm your host Erin Landon, a WSU Extension Master Gardener since 2015. I am also a certified permaculture designer and modern homesteader. I'm thrilled to be your guide on this journey through the landscapes and gardens of the Pacific Northwest.
Join us as we invite expert horticulturists, seasoned Master Gardeners, and passionate plant enthusiasts to share their wisdom, practical tips, and hands-on experiences. We'll cover everything from plant selection and care, sustainable gardening practices, organic pest control, and landscaping design to tackling common challenges specific to our region.
Discover the secrets to thriving vegetable gardens, vibrant flower beds, bountiful fruit trees, and breathtaking native plant landscapes. We'll also explore the intersection of gardening and sustainability, discussing topics like permaculture, composting, and water-wise gardening to help you create an environmentally friendly garden that nurtures both you and the ecosystem.
So, whether you're tuning in from the urban jungles of Seattle, the rolling hills of Spokane, or anywhere else in the Pacific Northwest, get ready to dig deep, cultivate your knowledge, and connect with a community of fellow gardening enthusiasts.
Be sure to subscribe so you'll get new episodes as they come out and check out The Evergreen Thumb for a deeper dive into who we are and what we do.
Get your gardening gloves on, grab your favorite trowel, and join us as we embark on this exciting gardening adventure together. Welcome to The Evergreen Thumb!
Episode Resources